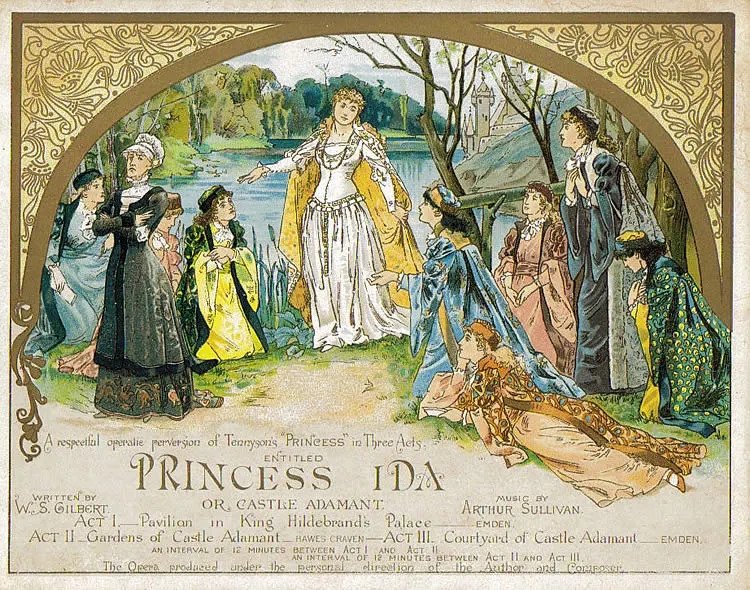 PRINCESS IDA, or Castle Adamant
Presented by The Gilbert & Sullivan Light Opera Company of Long Island (G&Slocoli)
Directed by Gayden Wren 
Music Direction by Dr. Leonard Lehrman
Hello All!
Since the beginning of January, I have been preparing myself, with the Gilbert & Sullivan Light Opera Company of Long Island, for my upcoming role in Princess Ida for the Spring/Summer 2023 season. I am glad to announce that I will be performing the role of Cyril, advisor to Prince Hilarion (and King Hildebrand).
About Princess Ida?
Princess Ida, or Castle Adamant, is a twist on a traditional medieval fairy tale based on Tennyson's, 'The Princess'. Prince Hilarion has been awaiting the contractual start of his marriage to Princess Ida to whom he had been betrothed twenty years prior when she was one and he was two years of age. Unfortunately, the Princess has run off to Castle Adamant to lead a women's college! A whirlwind of disguises, ruses, and battles ensue!
---
Learning Cyril
I normally don't write up about my roles, but my esteemed director gave me the challenge to perform a role that I'm normally not cast in. For those of you who don't know me- my roles tend to reside in "the romantic", "father figure", and "villain" so Cyril is the life of the party, not afraid to speak his mind, and… "dabble" with a drink… or two… three. Quite the opposite of myself.
With the help of my director, Gayden Wren, I feel like I've found the role of Cyril and not only understand him but can properly portray this interesting and fearless character. 
During the course of the rehearsals, I have been fortunate to be able to find my element in the stage combat of sword fighting and, for those who see the show, the many, MANY, many, falls I have. All of this and working with all my talented castmates- especially Joe (Prince Hilarion) and Jordan (Florian) who I spend most of my time onstage- I have loved the working process of this show and cannot wait to share it with you all.
---
CAST LIST
King Hildebrand – Ben Salers
Prince Hilarion – Joseph Anthony Smith
Cyril – Richard Risi
Florian – Jordan Breslow
King Gama – Chris Jurak (Understudy: Barry Mastellone)
Arac – Henry Horstmann
Guron – John Benvenuto
Scynthius – Marc Eliot Stein
Princess Ida – Kara Vertucci (Understudy: Rebecca Rutkovsky)
Blanche – Terry Hochler (Understudy: Delaney R. Page)
Lady Psyche – Patricia Gallagher (Understudy: Delaney R. Page)
Melissa – Alyssa Mener (Understudy: Cecilia Antonelle)
Sacharissa – Tamara Shyngle
Chloe – Claudia Arroyo
Ada – Hanna Roth
Director – Gayden Wren
Music Director – Dr. Leonard Lehrman
---
SHOW DATES
Main Stage/Orchestral Performances
Saturday, June 17th at 8pm - Smithtown Performing Arts Center
Saturday, June 24th at 8pm - Landmark on Main Street (Jeanne Rimsky Theatre) in Port Washington
Sunday, June 25th at 3pm - Suffolk YJCC in Commack
Saturday, July 1st at 8 pm - CM Performing Arts Center in Oakdale
*Ticket Information can be found at www.gaslocoli.org/tickets*
---
P.O. (Principal Cast/Piano Only) Shows
Sunday, April 16th at 2pm - Great Neck Public Library
Sunday, April 30th at 2pm - Bayport-Blue Point Library
Saturday, May 6th at 2pm - East Hampton Library
Sunday, May 21st at 2:30pm - South Huntington Library
Sunday, May 28th at 2pm - North Merrick Public Library
*Reservation/Admission Information for P.O. Shows Available on Show Sponsor's Websites*
P.O. shows usually omit or abridge some larger-scale choral sections (with a reduced cast) and fight scenes (for safety). With most P.O. venues being libraries and other intimate settings, accompaniment is piano only and will not have an orchestra or full Mainstage set… if you come to see a P.O. we still strongly encourage you to come to see our MainStage Performances!!!*
Show Info borrowed from, and also on, www.gaslocoli.org
Photos Taken By: Nancy Magnatta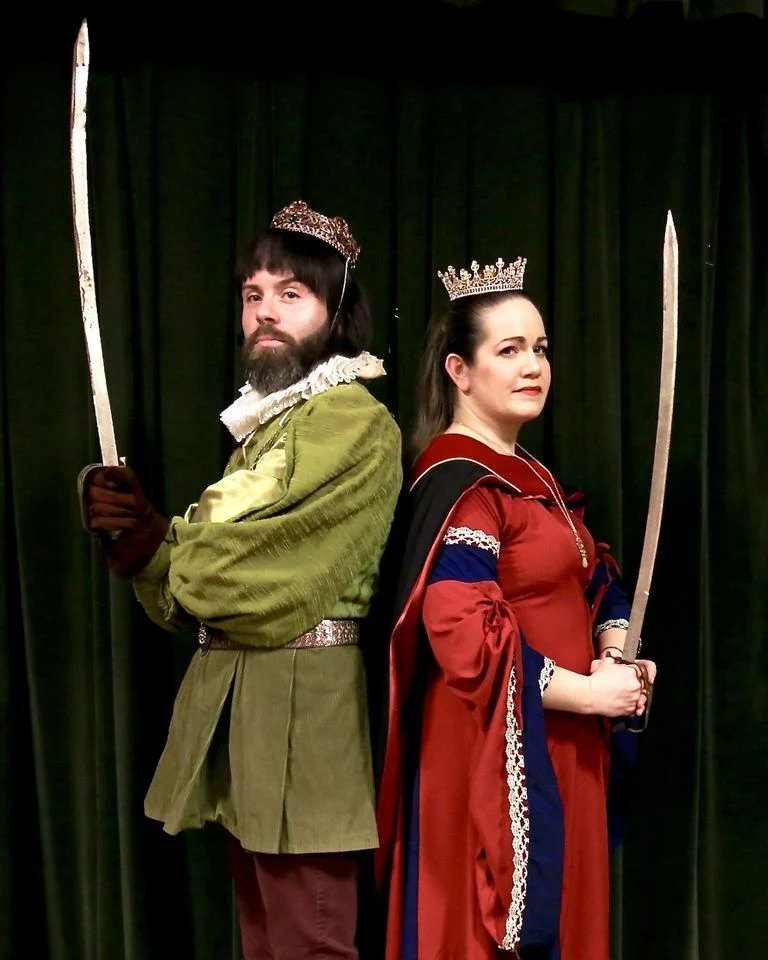 The picture below from Left to Right: Joseph Anthony Smith (Prince Hilarion) and Kara Vertucci (Princess Ida)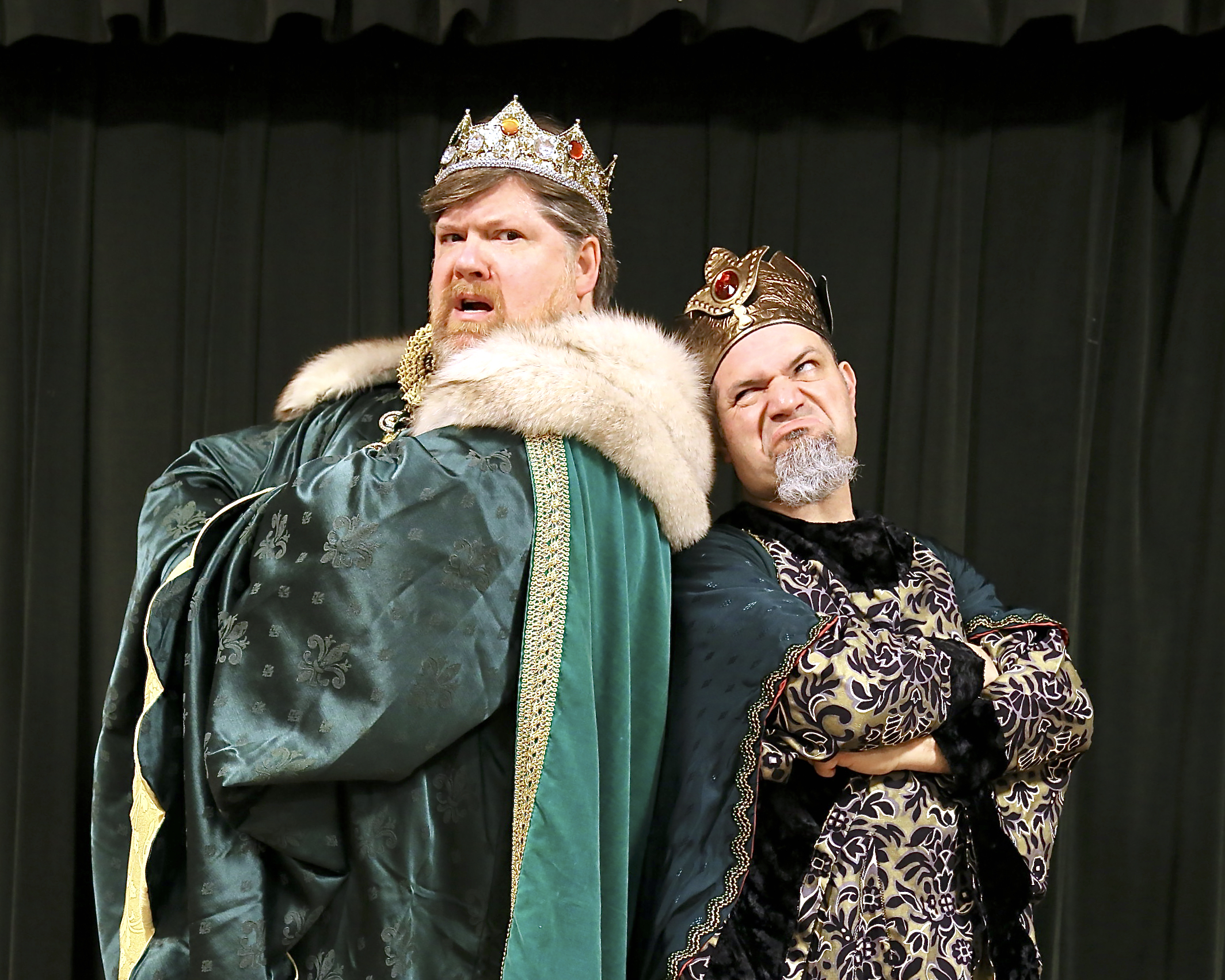 The picture below from Left to Right: Ben Salers (King Hildebrand) and Chris Jurak (King Gama)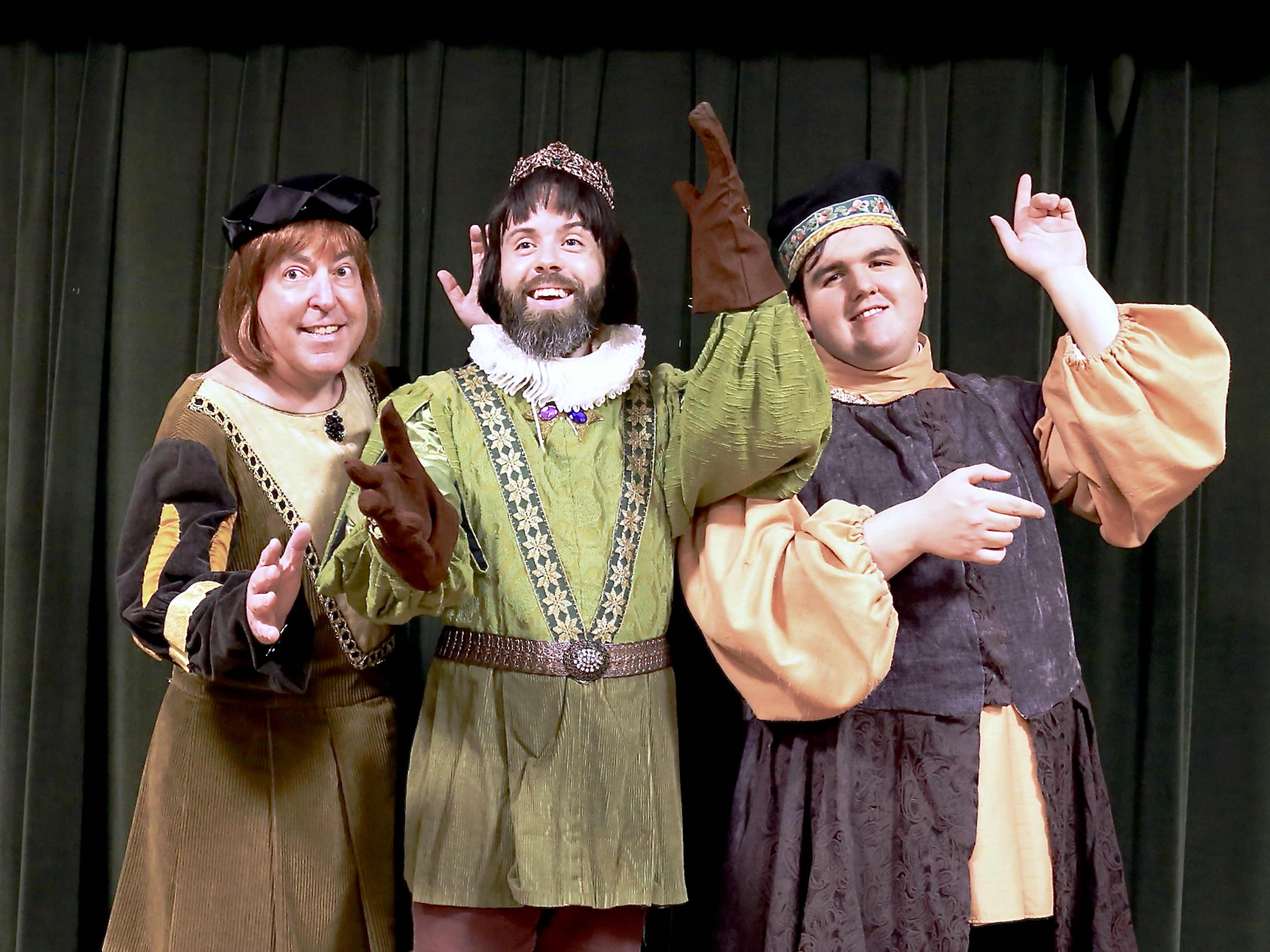 The picture below from Left to Right: Jordan Breslow (Florian)Joseph Anthony Smith (Prince Hilarion), and Richard Risi (Cyril)