Bio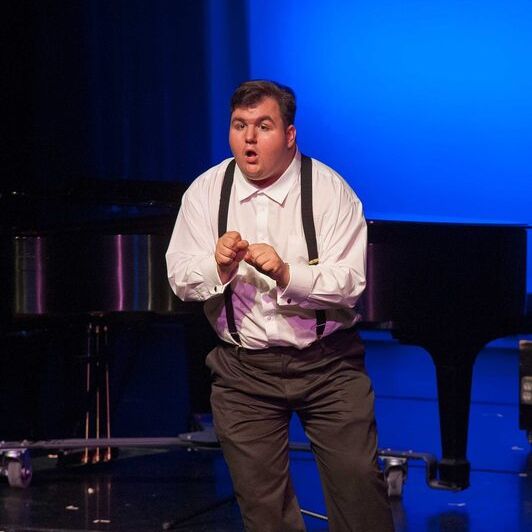 Richard Michael Risi - Lyric Tenor, Composer/Arranger, & Thespian
The Beginnings of Music
Richard was born Legally Blind and Hard of Hearing (having Mid-Range Hearing Loss). As a toddler, he spent time in the hospital where he was visited by music therapists. Together, they would play bongos, xylophones, and other miscellaneous instruments that eventually drew a crowd to his hospital floor.  With his hearing loss, Richard could hear the humming and song-like tones which helped him grow and learn. 

​Throughout grade school, He began writing poetry and eventually lyrics. With these musical motifs and melodies ringing, he taught himself to play the guitar. He then continued onward to Piano, Drum Set to many other instruments, such as the Ocarina.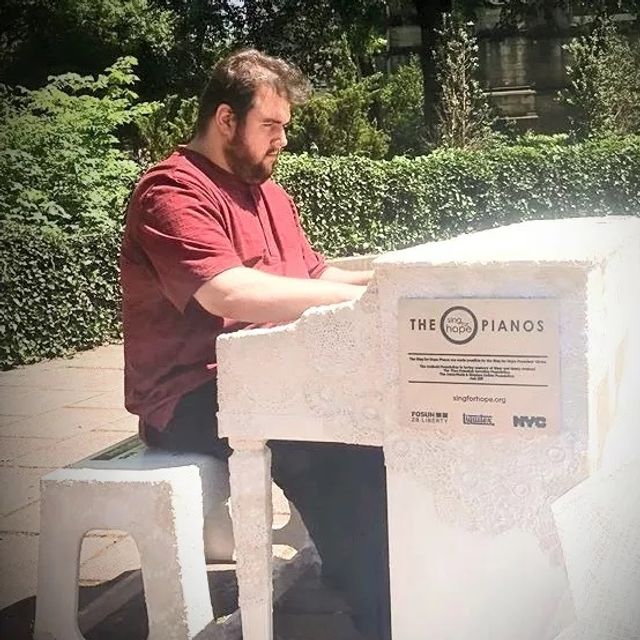 Music Inspirations
Richard had kept his mind open with many music genres from Classical all the way to Hard Rock.

He was inspired by the well known classical singers like Jonas Kaufmann, Andrea Bocelli, and the beloved Luciano Pavarotti.

He loved the floating tunes of composers such as Stephen Sondheim, Andrew Lloyd Webber, and Richard Rodgers. The first show he saw was Phantom Of The Opera which astounded him with musical themes and theatrical flair. Stemming from that, Richard dabbled into Jazz and Blues sounds of Eric Clapton,  while studying at the Long Island High School for the Arts. As a video game fanatic, he was moved by the orchestrations and piano compositions of Japanese composers such as Nobuo Uematsu & Masashi Hamauzu (Final Fantasy/Square Enix), Tomohito Nishiura (Dark Cloud), and Junichi Masuda (Pokémon). Likewise, with television and film,  Bear McCreary, Danny Elfman, and James Newton Howard were also some inspirations that inspired Richard to begin composing.